Curated Handicrafts from India
Taarkashi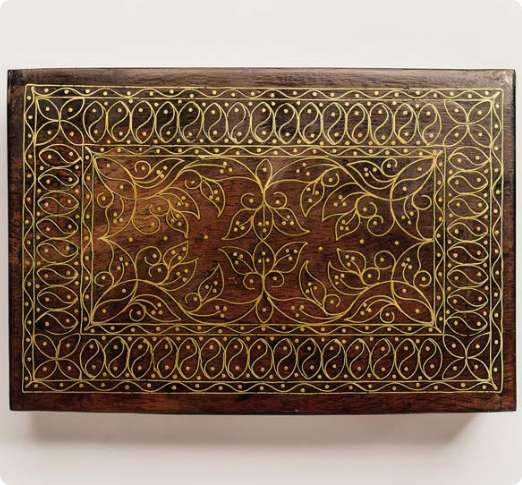 Taarkashi is the art of inlaying brass and copper wires in Sheesham wood. It is a delicate craft that is done on Sheesham woods. This art can be dated back to early 16th century. The patterns most commonly made are geometric or floral forms inspired from Mughal period.
The artisans of Taarkashi have stretched the magic of their silver through generations. Taar means wire, technique of inlaying fine flattened wire of brass, copper or silver in wood is called Taarkashi.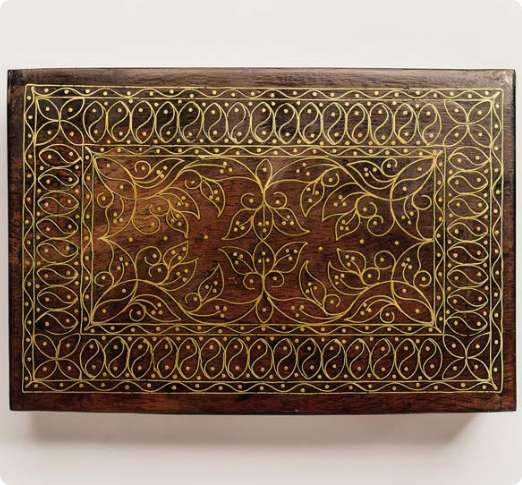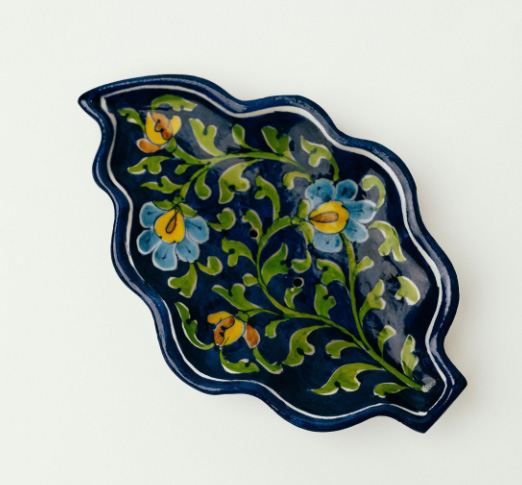 Blue Pottery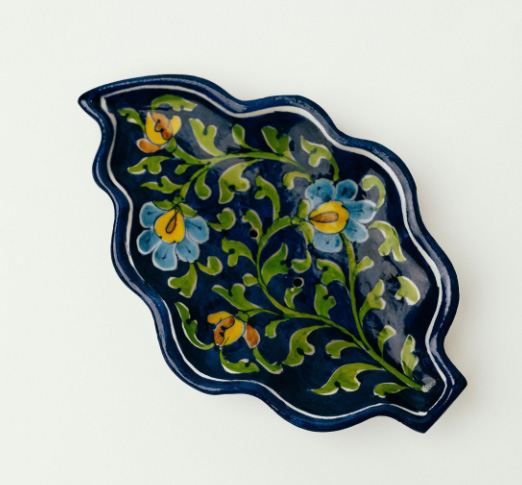 Blue Pottery is widely recognized as a traditional craft of Jaipur, though it is Turko-Persian in origin. The name 'blue pottery' comes from the eye-catching blue dye used to color the pottery.
The Persian Art of blue pottery came to Jaipur from Persia and Afghanistan via Mughal Courts.Blue Pottery is made from quartz and not clay. Materials that are used include quartz, raw glaze, sodium sulphate, and multani mitti (fuller's earth)Like pottery it is fired only once. The biggest advantage is that blue pottery does not develop any cracks, and blue pottery is also impervious, hygienic, and suitable for daily use. Blue pottery is beautifully decorated with the brush when the pot is rotated.